Gardening Talks by Caradoc Doy in Topsham, Devon and across Britain ~ also via Zoom
Horticulturist Caradoc Doy is available as a gardening speaker and will travel throughout the country or is available to give talks via Zoom.

Please see below for details of Caradoc's illustrated presentations.
Please contact Caradoc Doy for more information, to make a booking, or for fee enquiries.
Caradoc is also happy to talk on a wide range of other gardening subjects if requested in advance, and is sometimes available at short notice to cover for illnesses or cancellations.
---
Talks start from £80, although concessions are made for small groups.
---
⚜ Plant Hunters & Pioneers; a brief history of the Veitch Nurseries of Exeter and Chelsea
"Between 1840 and 1912, the nurseries of James Veitch & Sons sent 23 plant collectors to numerous countries discovering hundreds of new plants we still grow today..."
---
This talk is a brief history of a remarkable nursery which sent twenty-three plant collectors to numerous countries – mainly during the Victorian period.
William and Thomas Lobb, Richard Pearce, John Gould Veitch and Peter Veitch, Frederick Burbidge, Charles Maries, Ernest Wilson and others all worked for the Veitch family nurseries of Exeter and Chelsea.
The presentation highlights some of the well-known and interesting varieties introduced by these pioneering plant hunters who discovered many hundreds of new species.
So successful were they that there is scarcely a garden in the British Isles that does not contain a plant derived from their introductions.
---
⚜ The Lobb Brothers and Their Famous Plants
Two intrepid Cornish brothers – William and Thomas Lobb – were such successful plant collectors that most gardens or homes can boast of containing a 'Lobb plant'.
William Lobb (1809-1863) travelled widely in South and North America, bringing scores of well-known plants to the British Isles including the Wellingtonia (Sequoiadendron giganteum) – while Thomas Lobb (1820-1894) collected plants in Singapore, Java, India, Malaya, Borneo and the Philippines for the new fashion of greenhouse-growing.
The Lobb brothers are a favourite of Caradoc's – and he can also offer talks on William or Thomas separately...
Caradoc contributed a section to a book about the plants introduced by the Lobb brothers, in Blue Orchid & Big Tree by Sue Shephard and Toby Musgravepublished in 2014.
"Many thanks for coming to talk to us. You gave us a fascinating insight into the life of Charles Darwin, and what intrepid explorers they were in those days. We appreciated your relaxed style which was both interesting and educational – with your amusing anecdotes thrown in..."

Yealm Gardens' Society, Devon.
---
⚜ Plants Behaving Badly
An illustrated look at a range of popular and well-known garden plants which can easily cause much trouble in the garden to the unaware. This practical talk highlights many such plants to be cautious of planting or giving away, unless you wish to become unpopular with friends and family alike! It is rather surprising how many commonly offered plants fall in to this category and the talk maybe slightly controversial to some keen gardeners.
This humourous and informative talk illustrates some of the better-known plants to be cautious of but also covers practical solutions to the challenges.
---
⚜ Charles Darwin's Famous Plants
In December 1831, HMS Beagle set sail from Plymouth on what was to be one of the most important scientific voyages of the century.
Charles Darwin (1809-1882) was not first choice as naturalist for this important trip. However, his work and insights led him to discover many new and important plants, and his journal of the voyage established him as a popular author.
This talk illustrates some of his most interesting botanical finds, details his experiments with plants and tells some stories of his trip.
---
⚜ Ernest 'Chinese' Wilson
Ernest Henry Wilson (1876-1930) was one of the greatest ever plant collectors. His first two, highly successful trips to China were on behalf of James Veitch & Sons of Chelsea.
Later he moved to America to work at Harvard University.
The primary objective of his first trip was in search of the Dove Tree (the 'Pocket-handkerchief tree' Davidia involucrata) but he also discovered 400 new plants including Lilium regale (pictured).
His many discoveries earned him the title 'Chinese' Wilson and he went on to botanise in Japan, Australia, New Zealand, India and Africa. By the end of his career he had introduced approximately 1,000 previously unknown plants.
---
⚜ Charles Maries, The Plant Collector
Charles Maries (1850-1902) was from Warwickshire and introduced many well-known garden plants from his trip to Japan, China and Taiwan between 1877 to 1879.
He kept an interesting journal of his adventures and many of his finds, such as Abies mariesii, Davallia mariesii, Hydrangea macrophylla 'Mariesii', Platycodon grandiflorum 'Mariesii' and Viburnum plicatum 'Mariesii' (pictured), bear his name.
---
⚜ Richard Pearce, The Plant Collector
Plymouth-born Richard Pearce collected plants in South America including the lovely Azara microphylla, Eucryphia glutinosa, Hippeastrums and the gorgeous orchid Masdevallia veitchiana, which was found growing at an altitude of 12,000 feet (3,600m).
Today's tuberous begonias are descended from Begonia boliviensis (pictured), introduced by Pearce. This talk illustrates other finds of his from Chile, Patagonia, Peru and Bolivia.
---
⚜ John Gould Veitch, The Plant Collector
In 1861, John Gould Veitch (1839-1870) was the first official Western plant collector allowed into Japan and given the honour of ascending Mount Fuji-yama, where he found some important new plants.
Although his movements were strictly controlled, he was still able to send home many plants previously unknown outside Japan including maples, lilies, and attractive conifers which were received with great excitement.
Later he collected further ornamental plants from Japan, the Philippine Islands, Australia and the South Sea Islands.
---
⚜ The Story of Veitch Orchids
Nineteen of the Veitch nurseries' twenty-three plant hunters collected new orchids.
As well as developing an important Orchidaceae collection, one of the firm's horticultural firsts was the creation of the world's first official orchid hybrid.
This was achieved by John Dominy, who is credited with raising (1854) and flowering (1856) Calanthe × Dominii and many others, including Calanthe Veitchii (pictured).
His success led to the breeding of hundreds of new orchids as well as the establishment of a new branch of horticulture, highly controversial in Victorian Britain where it was regarded as 'tampering with nature.'
He taught his hybridising method to his colleague John Seden, who is credited with raising over 500 new orchids.
This talk follows the efforts of Veitch's plant collectors in searching out new species, the early development of Veitch orchids and the awards they generated.
---
⚜ The Olive
The olive is a powerful 'Tree of Peace' and has long been associated with immortality, having a strong symbolic and spiritual significance throughout history. Caradoc has been growing olives in the UK since the early 1990s, and has brought the variety Olea europaea 'Peace' into cultivation.
In recent years olive trees have gained in popularity as an ornamental garden plant. Interestingly, the oldest olive in Britain is now over 100 years old.
This talk recounts some of the stories connected with the olive through the ages, outlines its uses and symbolism and advises on how to grow olive trees in the British Isles today.
---
⚜ Sir Harry & The Nurseries of James Veitch & Sons
Sir Harry James Veitch F.L.S. V.M.H. (1840-1924), was involved with the famous nursery dynasty of James Veitch & Sons' from an early age.
During his lifetime, he witnessed the sending out of all of the twenty-three Veitch plant collectors. In fact he sent twelve of the explorers out himself under instruction to search out and return interesting plants for British gardens and greenhouses.
Many of these plants are still in our gardens today.
Sir Harry was an extraordinary botanist, horticulturist and businessman and a generous supporter of gardening charities and the Royal Horticultural Society.
In 1912 he played a leading role in securing the grounds of the Royal Hospital, Chelsea for the first Royal International Horticultural Exhibition to be held in Britain since 1866, served on many committees and was knighted in the same year for his outstanding contribution to horticulture.
The following year the Royal Horticultural Society used the same venue for the Great Spring Show, better known today as the Chelsea Flower Show.
---
The following practical advisory talk concentrates on discussing plants which are easily available from most local nurseries and garden centres, with an occasional light-hearted sprinkling of attempted humour for added entertainment!
---
⚜ Seaside Gardening
An informative presentation giving helpful and practical advice on dealing with the particular challenges of gardening by the coast. With personal experience of gardening in salt-laden places, this illustrated talk discusses many colourful and useful plants which are actually tough enough to survive and help create an attractive and interesting coastal garden.
---
⚜ Solving Shady Problems
Most gardens have an unsightly shady corner where moss or bare soil takes centre stage. In this talk solutions are offered to overcome this issue and instead create an area of interest and beauty. This can be achieved by practical use of the space and careful selection of useful plants ideally suited not only to survive, but to thrive in these challenging places.
---
⚜ Fantastic Foliage Plants
An eye-opening introduction into many often-neglected but useful foliage plants, this talk illustrates the great diversity and types of foliage and evergreen plant material essential for adding that extra dimension of all-year-round interest to the garden.
---
⚜ Wonderful Winter-flowering Interest
Here, some useful ideas and suggestions are discussed to extend the period of interest in the garden, especially throughout the winter. This talk illustrates some superb winter-flowering shrubs, climbing and other plants to help with this perennial challenge.
---
⚜ Fragrant Beauties
Why are there so few wonderfully fragrant plants growing in our gardens today? When most gardeners wish to add scent to their garden they reach for herbs or a rose, and there is nothing wrong with that except for the many other plants that could be chosen which will provide flower for every month of the year. This talk sets out to offer some other interesting planting choices.
---
⚜ Planting for Bees
As gardeners, we already know how reliant we are on a range of bees for the survival of our gardens and pollination of our fruit and vegetables. In addition, bees are now often reliant on gardeners for their survival. They can easily find plenty of flowers during the main flowering season but this talk also highlights plants which flower outside the main flowering season, providing forage for the bees and added interest for the gardener.
---
⚜ Exhibiting at Chelsea
Having been involved with creating a medal-winning educational exhibit at the Chelsea Flower Show in 2012 for the plant conservation charity Plant Heritage, this illustrated talk covers the personal experience of undertaking this challenge from inception to judging plus the honour of meeting The Late HM The Queen.
---
⚜ Putting Your Garden to Bed for Winter
A practical and common-sense presentation with a variety of top tips and sound ideas for helping to avoid winter damage in the garden and some money-saving ideas and other things to think about, from a gardeners' perspective, as winter approaches.
---
---
---
© 2022 Caradoc Doy. All Rights Reserved.
---
Sweet Talks
Orchid cultivation, Singapore
The National Orchid Garden, Singapore Botanic Gardens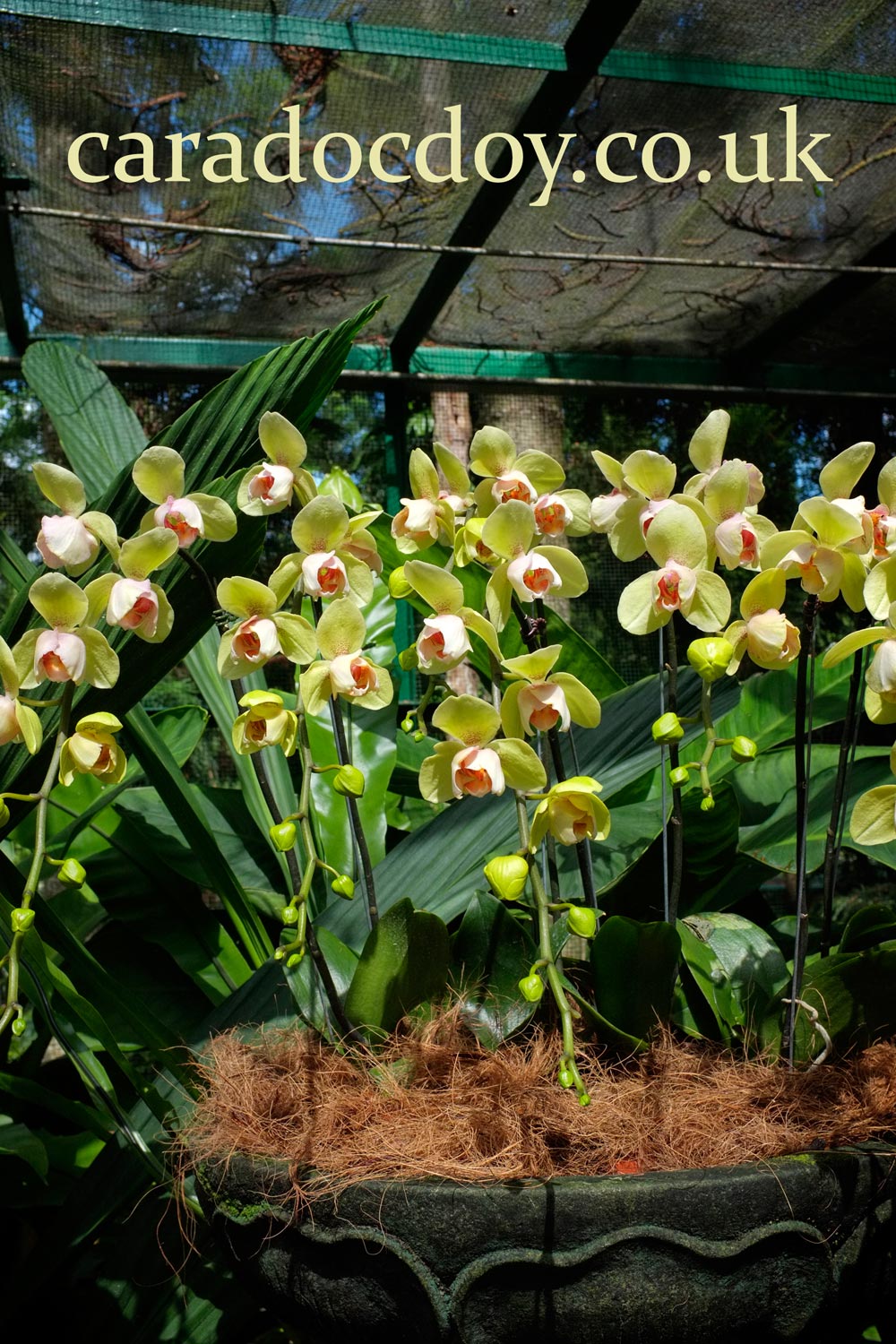 Orchid cultivation at the National Orchid Garden of the Singapore Botanical Gardens, Singapore.
---
© 2022 Caradoc Doy. All Rights Reserved.
Please feel free to contact Caradoc Doy regarding the Veitch Nurseries of Exeter & Chelsea, for gardening talks or for garden-planning and planting advice.
---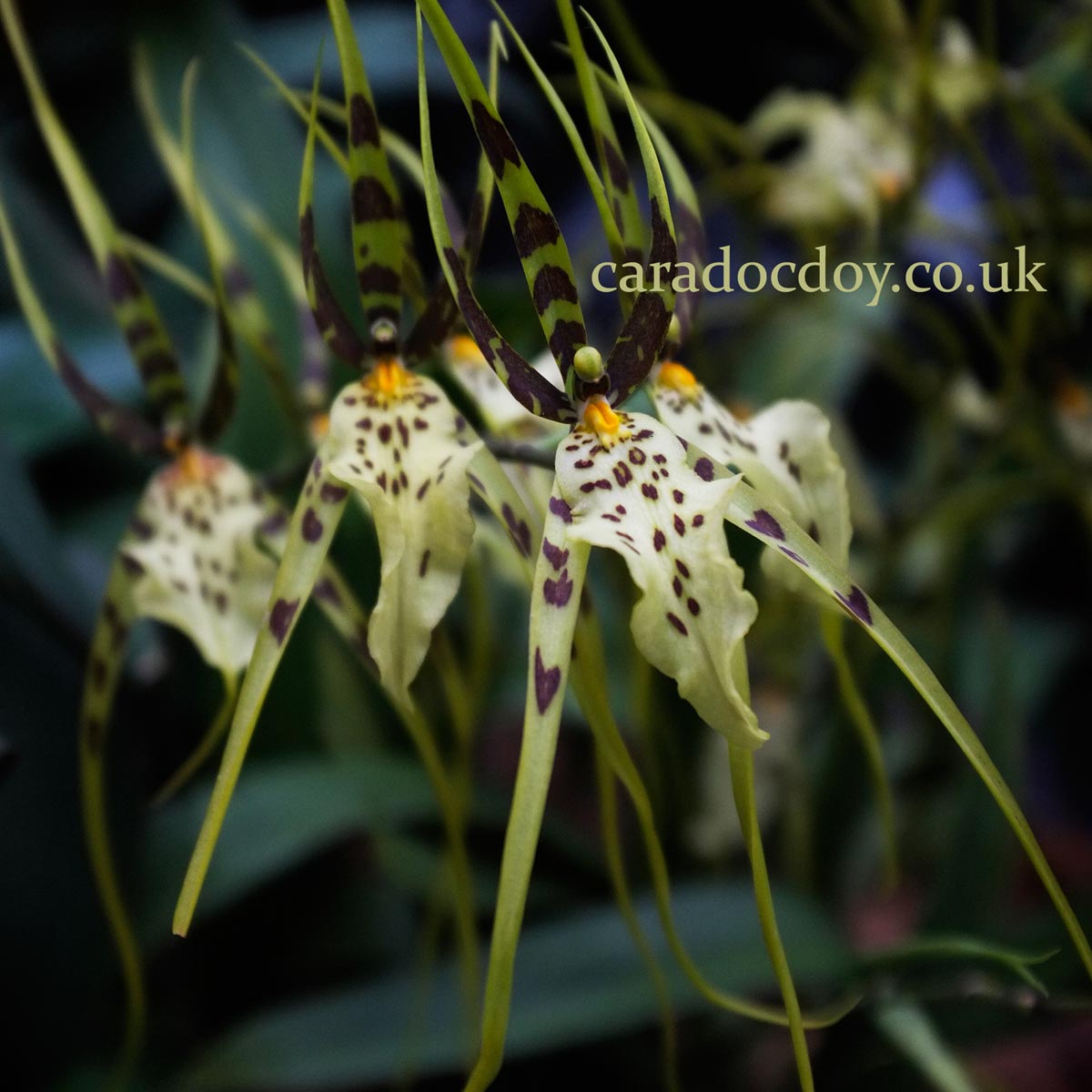 Contact Caradoc
Please feel free to contact Caradoc Doy regarding the Veitch Nurseries of Exeter & Chelsea, to book gardening talks
---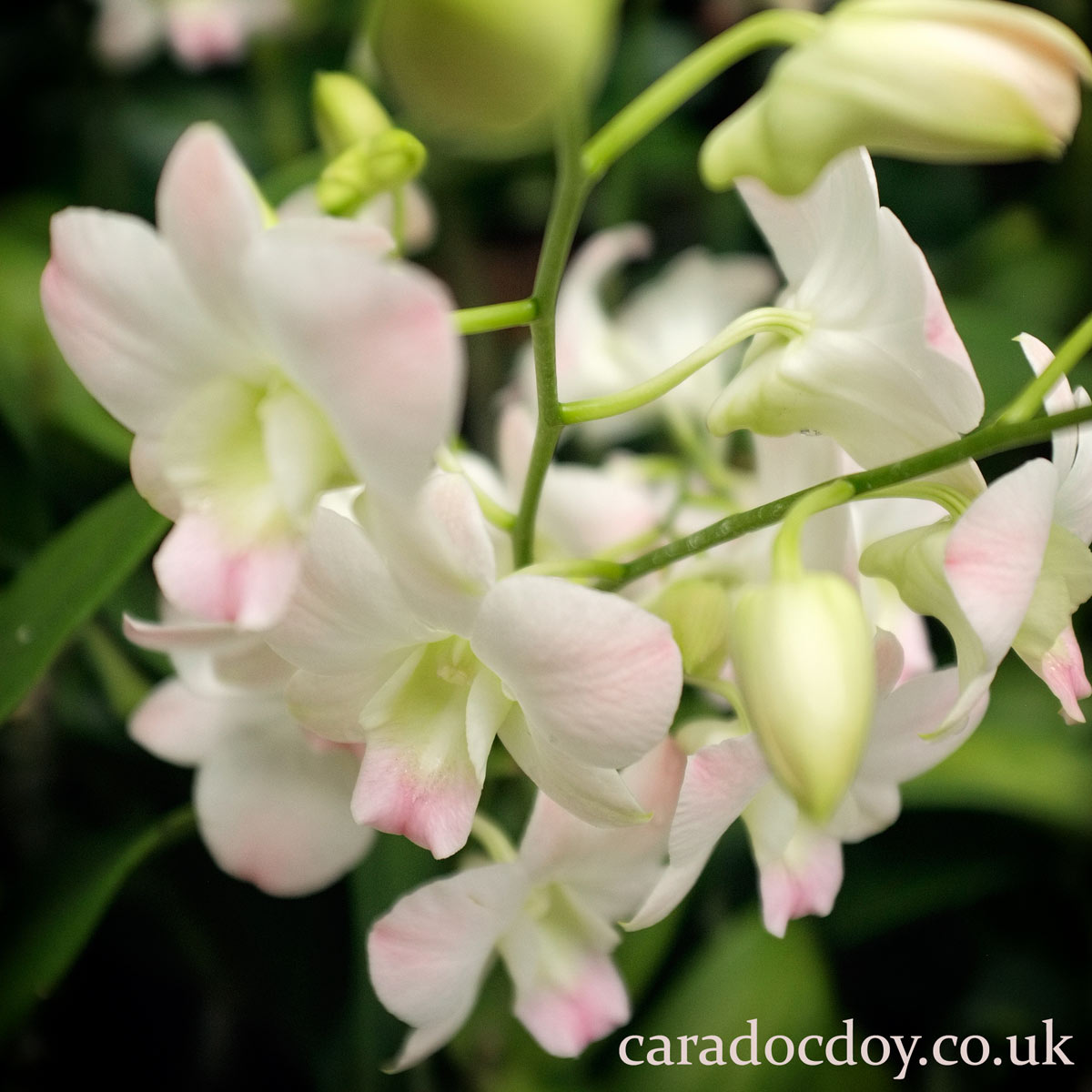 Search CaradocDoy.co.uk
Popular search terms ~
veitch / history / nurseries / horticulture / book sales / garden tour / garden speaker / bookseller / gardening / consultant / topsham / devon / exeter / chelsea / horticulturist / historian
---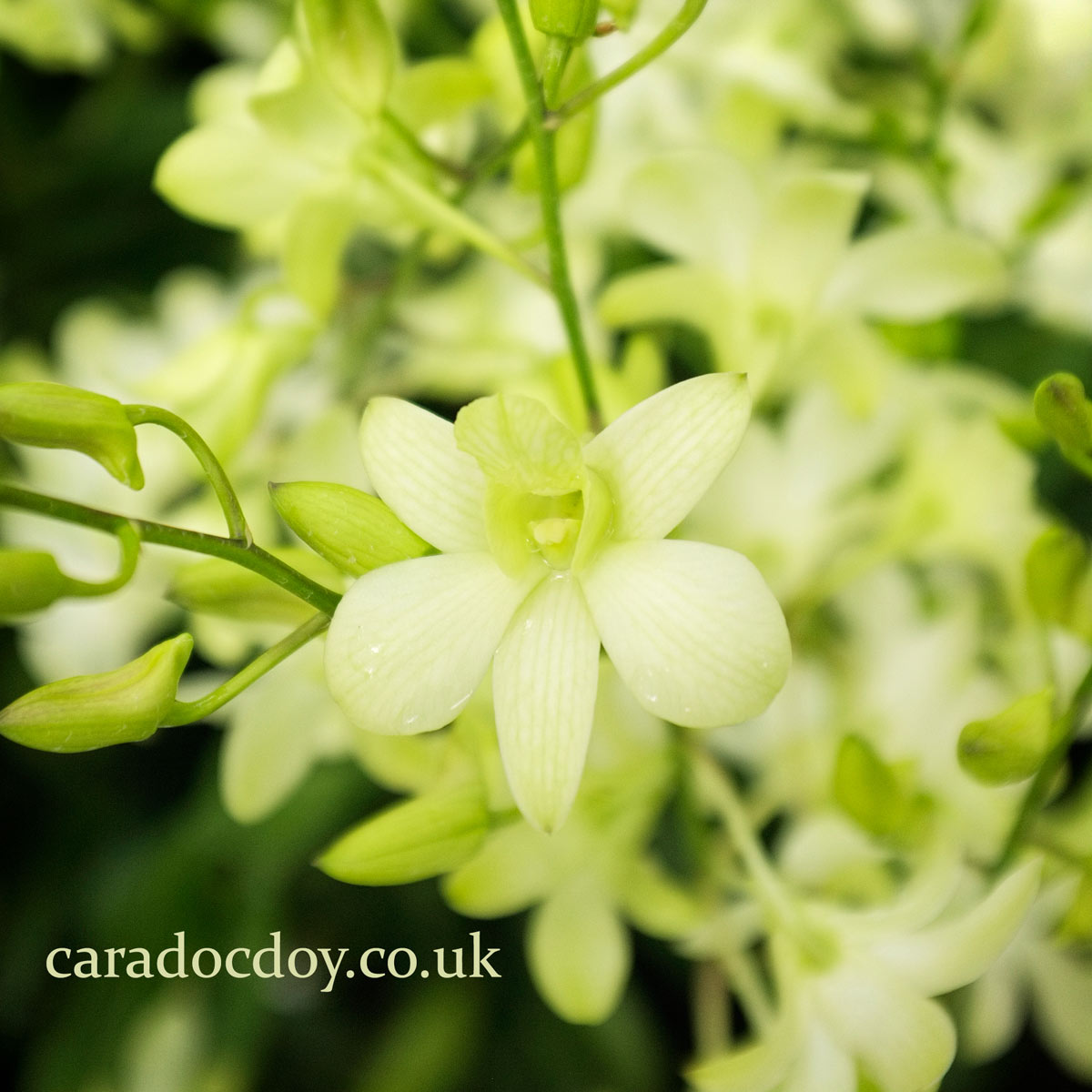 About Caradoc
Caradoc Doy has a passion for plants and plant conservation, and has a keen eye for plants, gardens and the designed landscape.
Caradoc is a professional horticulturist, and is an authority on the history of the Veitch Nurseries of Exeter & Chelsea.
---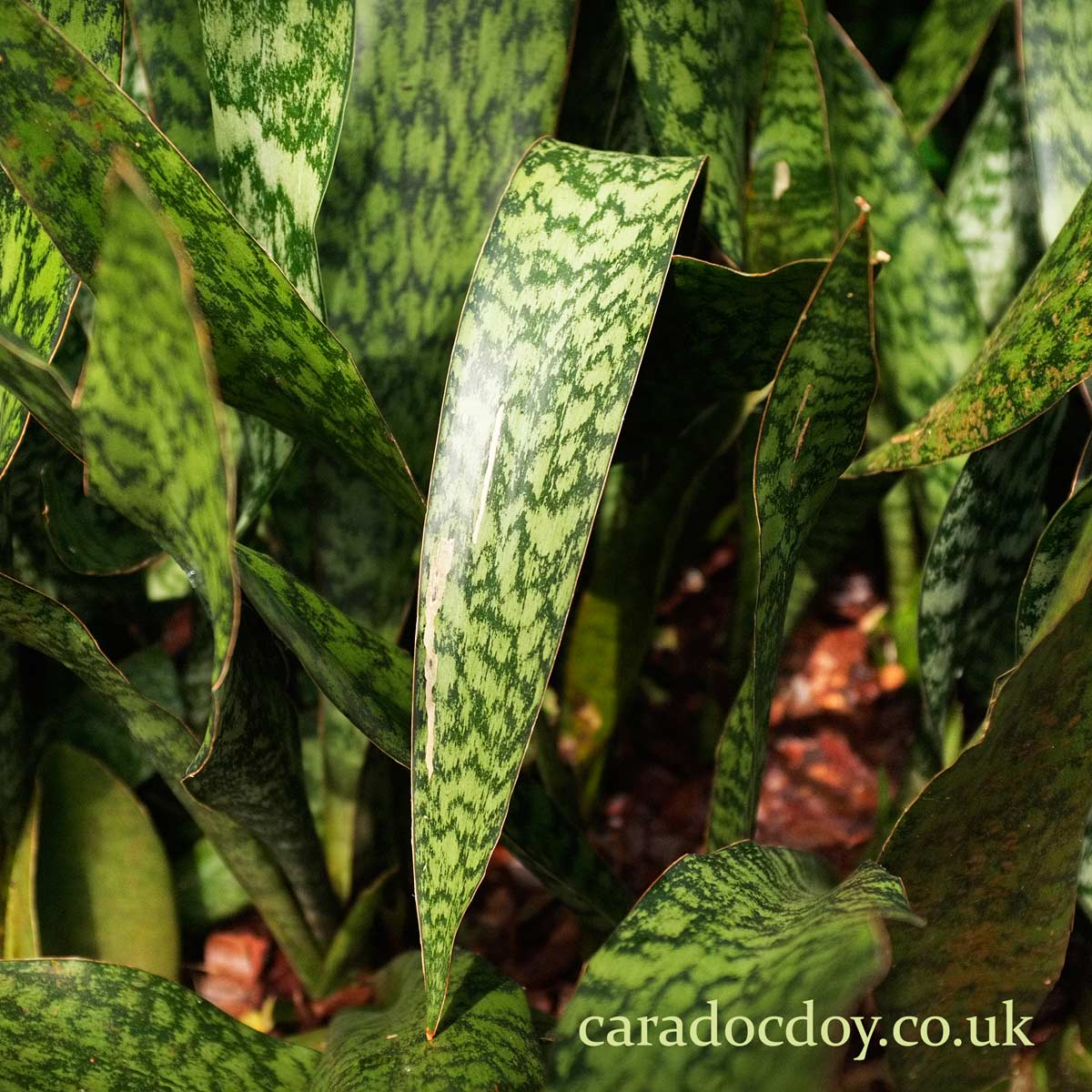 Useful Links
Links to Botanic Gardens, Plant Societies, Garden History Societies & Horticultural Associations ➤
---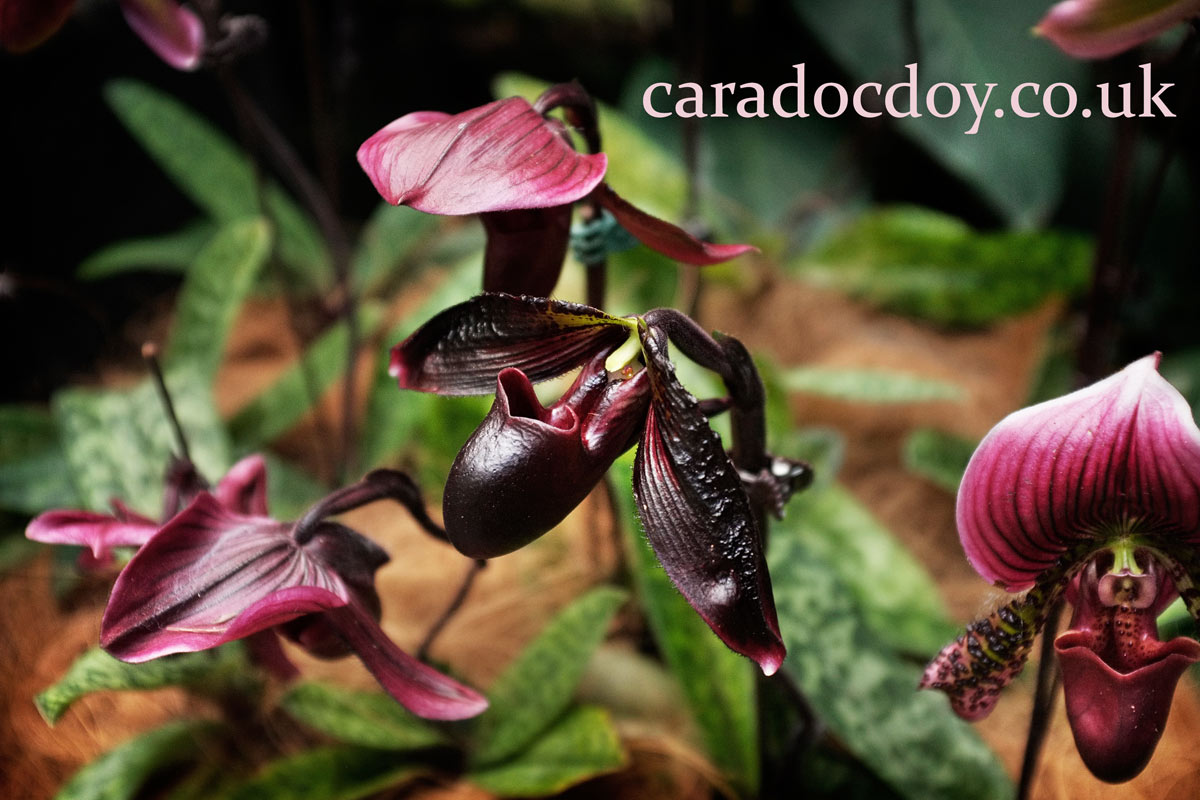 Carnivorous 'fly-trap' plant in the National Orchid Garden greenhouses of the Singapore Botanic Gardens, Singapore.
---